JA of Kansas Events
At JA of Kansas, we host several events throughout the year to raise money to support our programming. These events also engage the community in our efforts to reach students! Whether you'd like to get involved on an individual level or as a business through event sponsorship, we offer several ways for you to support our work while having a great time!

EdVenture Virtual Career Fair
Happening Now!
When: Thursday, May 06, 2021 - Saturday, April 30, 2022
Where: https://sites.google.com/usd259.net/careerday2021?scrlybrkr=ef92d212
Time: 9:00 AM CST
Junior Achievement and Wichita Public Schools partnered bring Wichita and Kansas students a virtual career fair/symposium to Pre-K through 12th grade students along with college students and our community members.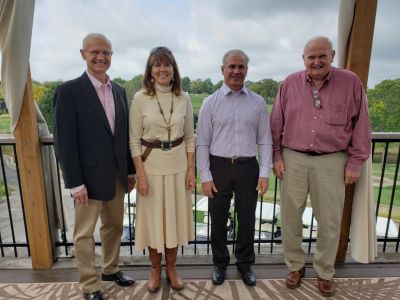 Lawrence Business Hall of Fame 2022
When: Thursday, February 24, 2022
Where: DoubleTree by Hilton
Time: 5:30 PM CST
The 2022 Lawrence Business Hall of Fame Tribute Dinner celebrating Lawrence business leaders is being held on Thursday, February 24, 2022 at the DoubleTree by Hilton (Regency Ballroom). The reception will begin at 5:30 pm and the tribute dinner and awards begins at 6:15 pm.

The 2022 class includes: Marilyn Bittenbender, Heck Land Company; Richard Haig, Westside 66 Inc.; Roger Scott, Scott Temperature; Gary Toebben, The Lawrence Chamber (Past President /CEO).
PAST EVENTS
These JA Events have already taken place, but they will be back! If you would like to learn more about them, please contact us!