Topeka Business Hall of Fame 2022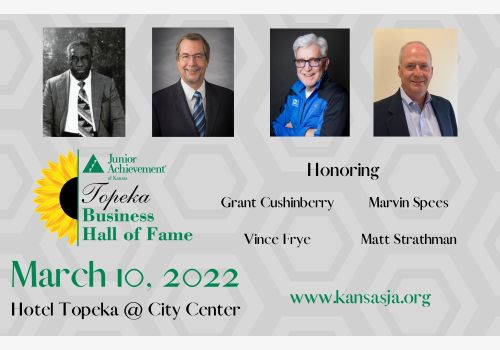 When: Thursday, March 10, 2022
Where: Hotel Topeka @ City Center, Maner Conference Center, Sunflower Ballroom
Time: 5:30 PM CST
Junior Achievement of Kansas annually honors businessmen and women to inspire young people to follow in the laureates' footsteps. Join us for the 2022 event where we will induct Garry Cushinberry, Vince Frye, Marvin Spees and Matt Strathman.
Need More Information?
For more information about this event, please
contact us!