CR Hall :: Wichita Business Hall of Fame Laureates 2021
Author: Ashley Charest
Community Involvement
Published: Tuesday, 23 Feb 2021
---
Sharing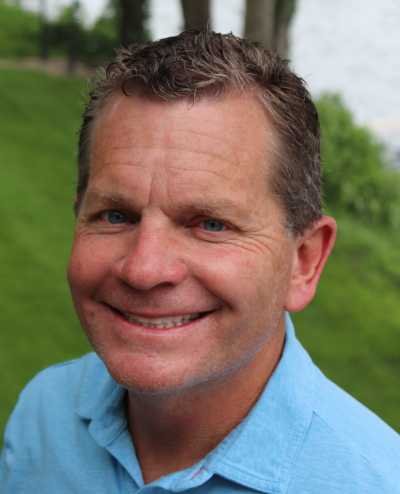 CR Hall is CEO and Owner of Hall's Culligan and PrairieFire Coffee. Hall's Culligan is a water treatment and service Company with thirty-seven locations in ten states. Halls is Culligan's largest franchisee; the company is headquartered in Wichita. Products and services include water quality improvement for residential, commercial and industrial applications, bottled water manufacturing and delivery, and engineering and repair services for water treatment equipment. In 2007 CR purchased Prestige/Coffee Time (since rebranded as PrairieFire Coffee), which is a roaster and distributor of premium coffee for offices, restaurants, convenience stores, institutions and retailers. This company employs 60 people with eight locations in the states of Kansas, Oklahoma, Missouri, and Nebraska.
CR works with passion and purpose to make sure his company succeeds. Hall's Culligan's singular goal is a "Happy Culligan Customer" in every interaction with prospects and customers. It is a rewarding and never-ending process – with over 900 dedicated employees in a multi-state national footprint for 30 years,
Hall's Culligan Water mission is to be the #1 choice for high-quality water every day. They hope to raise the quality of life by purifying its most essential element: water.
CR is a member of Young Presidents Organization (YPO) Kansas Chapter since 1996. Water Quality Association (WQA) since 1989, and International President in 2001, International Bottled Water Association (IBWA) member since 1990, and current Executive Board member, Culligan Dealers Association member since 1989, and National Chair in 2002, Downtown Wichita Rotary Club member since 1993, participates in Reading is Fundamental (RIF) school leader and reader, Greater Wichita Partnership, member of Leadership Council and active participant in a program tempting to shape Wichita's future.
C.R. grew up in Iowa, attended the University of Iowa (studying economics and business) and moved to Wichita in 1988. He purchased Culligan of Wichita from his father's estate in 1992 and since then, has purchased several other Culligan franchises and competitors.
CR Hall is its sole owner, and the company now operates Culligan businesses in Kansas, Ohio, Missouri, Nebraska, Arkansas, Oklahoma, Michigan, Colorado, Wyoming and California.
C.R. has 2 sons, Jack and Carson. Jack is 23 and graduated in June of 2019 from UC Santa Barbara. Jack is currently working in San Francisco for a law firm, deciding on whether he wants to go to law school. Carson is 19 and attending college locally at WSU Tech.
C.R.'s Significant other and a key consultant/advisor is Lindsay McClellan. Lindsay has three children: Stratton (16), Samantha (16) and Walker (12).