Lawrence Bowl-A-Thon 2021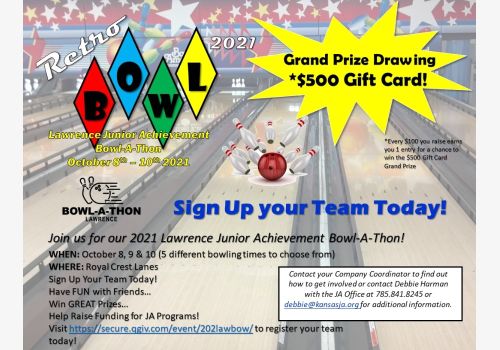 Event Completed!

When: Friday, October 08, 2021
Where: Royal Crest Lanes
Time: 12:00 AM CST
Come join us for bowling, raffle drawings and costume contest! Register your team of 5 bowlers today. Contact Debbie Harman for detailed information on team registration and sponsorship opportunities.
Need More Information?
For more information about this event, please
contact us!