Lawrence Business Hall of Fame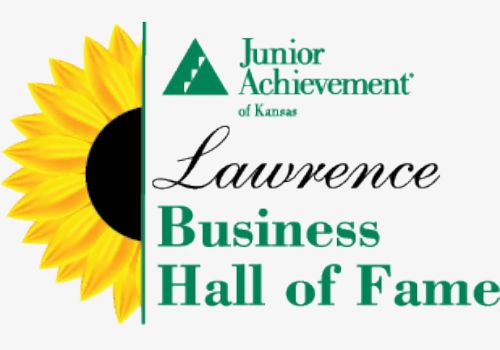 When: Thursday, February 04, 2021
Where: DoubleTree Lawrence
Time: 5:00 PM CST
Junior Achievement of Kansas annually honors businessmen and women to inspire young people to follow in the laureates' footsteps.

The 2020 Lawrence Business Hall of Fame class includes: Dana Anderson, The Macerich Company; Doug Compton, First Management Inc.; Roger Johnson, Alcove Development; Cindy Yulich, Emprise Bank.
Need More Information?
For more information about this event, please contact
Debbie Harman
"Junior Achievement reinforced concepts for me to remember later in life."
Junior Achievement Student
"I thought the experience was amazing. The presentation was unlike anything I've seen."
Junior Achievement Student
"Junior Achievement has given me a sense of what adults go through with budget issues."
Junior Achievement Student
"I liked how the Junior Achievement volunteer explained his job to us."
Junior Achievement Student